Chiropractor Brick NJ
Welcome to Dr. Christopher Kawa, Discover Chiropractic located in Brick. Chiropractic is one of the most amazing healthcare professions, but very few people understand what it's all about. At Discover Chiropractic, Brick chiropractor Dr. Christopher Kawa focuses on finding the cause of your health concerns. In practice for over two decades, he has experience in helping all ages get their bodies back to functioning at optimal levels.
We not only want you to feel better but seek to help you get back to doing all the things you love to do in life. You'll walk away feeling better, knowing more about how your body works and most importantly, how to stay well for life. By providing exercises and stretches to strengthen and condition your spine, we'll restore your mobility.
Get Doctor Kawa's
Top 10 Secrets of Optimal Health

Dr. Christopher Kawa,
Discover Chiropractic
OFFICE HOURS
Monday
8:00am - 12:00pm
3:00pm - 7:00pm
---
Tuesday
3:30pm - 6:30pm
---
Wednesday
8:00am - 12:00pm
3:00pm - 7:00pm
---
Thursday
By Appt.
---
Friday
8:00am - 12:00pm
3:00pm - 7:00pm
---
Saturday
8:00am - 10:00am
Dr. Christopher Kawa, Discover Chiropractic
136 Drum Point Road Suite 4
Brick Township, NJ 08723
(732) 920-8844
CHIROPRACTIC CARE TAILORED TO YOU
Our friendly, welcoming team prides themselves on exceptional service. You'll walk away knowing what's caused your issue and the best way to handle it. If we feel you're not a good candidate for chiropractic care, we'll inform you immediately and give you an appropriate referral.
You can also benefit from our advanced technology that allows for a deep understanding of your condition, objectively measuring your progress along the way. With these modern solutions, we can pinpoint areas of nerve malfunction and monitor the changes. You'll see your body's function improving!
RETURNING TO THE LIFE YOU LOVE
Chiropractic care is the practice of using spinal alignment to alleviate a wide variety of physical ailments, including muscle strain, neck pain, chronic back pain, and more. This is accomplished by adjusting the position of the spinal column to its proper shape, providing a non-invasive solution for pain relief.
In our relaxing, comfortable environment, we aim to provide you with exactly the care you need. We won't sign you up for excessive visits or pressure you into continuing care. Our priority is on understanding you and your needs, then catering to them. We invite you to take a look around our website, read our practice member reviews and get to know our chiropractor Brick.
Contact us today to find out more or schedule your time! We offer free consultations and have same-day appointments available.
HOW TO FIND A CHIROPRACTOR IN Brick Township
This guide will help you find the best chiropractic clinic in Brick Township for you. When most people in Brick Township decide they need a chiropractor, they end up doing a search and just picking someone at the top.
Being at the top of Google for the chiropractic search does not necessarily mean they are the best chiropractor for you. Follow the steps below to make sure you are picking the right chiropractor for you.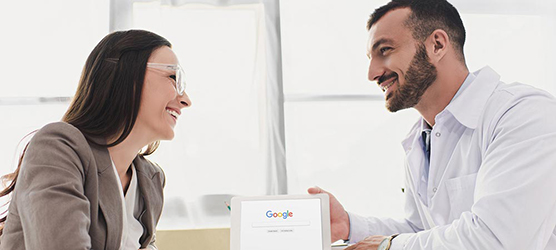 Time Needed: 5 minutes
Total Cost: USD 0.00
4 EASY STEPS TO FINDING A CHIROPRACTOR IN Brick Township
Step 1: Open up a Google search
You will want to type one of the following in the search bar:
Chiropractor Brick Township
Chiropractor 08723
Chiropractor near me
Best chiropractor in Brick Township

Step 2: Review Their Website
The best chiropractors in Brick Township put as much care into their website as they do into the rest of their office. By reviewing their website you will get a good feel for the doctor and if they are right for you.

Step 3: Check Out Their Reviews
Check out the Google Business Page of a chiropractic clinic you are thinking about visiting. It is easy for someone to say they are great, it's a different story to get other people to say great things about you.

Step 4: Give The Office A Call
Now that you have a basic understanding of what the office is about. Give them a call to make sure they fit the message that their website and GMB have been sending. You will know in a few minutes whether the office is the right one for you.